About DogRescue
and our vision
DogRescue is a non-profit organization that works to save lives and make a difference. Every year we help dogs from the harsh world of the street and rescue them from so-called "death lists" in anticipation of death. Of all these dogs - we manage to adopt a few dogs that are given a new home in Sweden by deserving people who open up their home to a new family member. DogRescue works from Sweden but is also located in Romania. The association was founded on 21 in March 2010 by a multitude of enthusiastic and driven dog lovers with years of experience with their own adopted dogs.
Private dog fence
DogRescue owns and operates its own private shelter, which is of a high standard and is one of the few with a smaller veterinary clinic where hundreds of dogs together with the staff are like a single large family. Our private fence also meets all the requirements that exist and is authorized and approved by the authorities - a status that many other private dog fences never manage to achieve. We also have the only fence we know of, our own dog pool and activation park where the dogs take turns playing, training and socializing. We have built our fence from the ground up, from raw land to what it is today to be independent of others and to have full transparency and control over the entire business. We continue to develop and improve our fence daily to the extent possible ..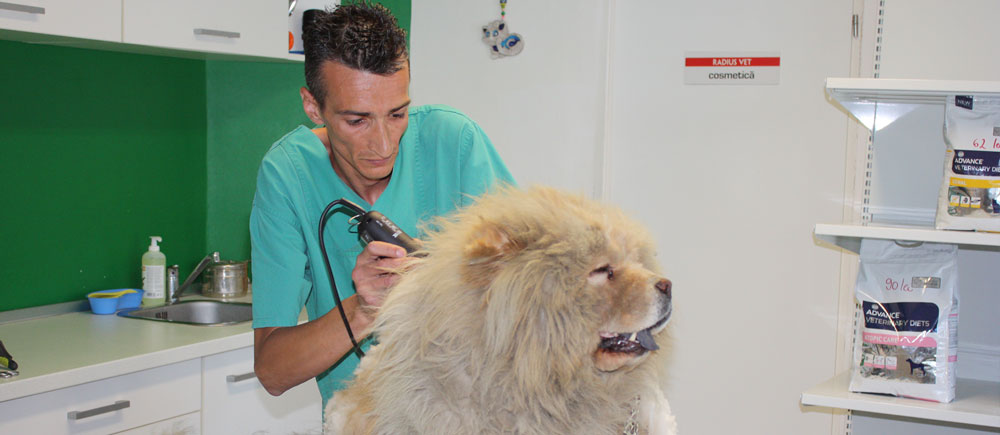 Private veterinary clinic
DogRescue also runs and owns a smaller private veterinary clinic in the middle of Bucharest with modern equipment where both our own dogs and private clients with animals receive care. The clinic has many veterinary staff who perform analyzes, orthopedics, surgery and cosmetic surgery for both dogs and cats. The clinic has a good reputation and the founder who we bought the clinic from and who we are still working with is named one of Europe's best specialist veterinary in neurosurgery on animals ..
Castration, emergency response and education campaigns
Every year we make urgent efforts to save the lives of injured dogs and we disseminate information to villagers and through schools. We believe that education and attitude change go hand in hand with changing conditions for animals, in countries where you do not respect animals in the same way we do at home in Sweden. We also help with various castration campaigns carried out in different cities and we organize our own campaigns in our fence where we open the gates for free castration to the poor people in the villages around our area. Those who cannot reach us, we go and collect so that the animals receive the necessary care and neutering.
We are operating completely non-profit
The association is run entirely non-profit, which means that no wages are allocated more than to employees in Romania and every penny goes to the purpose. Since the association only receives donations from private individuals and usually smaller companies (no government grants), your gift is incredibly important to us. You can choose to support us in many different ways. Either through a pure donation via swish or bank transfer, by becoming support member, by purchasing one of ours Gåvogram, by becoming corporate sponsor or by purchasing products such as dog food or dog toys in the spring online store that you still need and otherwise would have bought from someone else.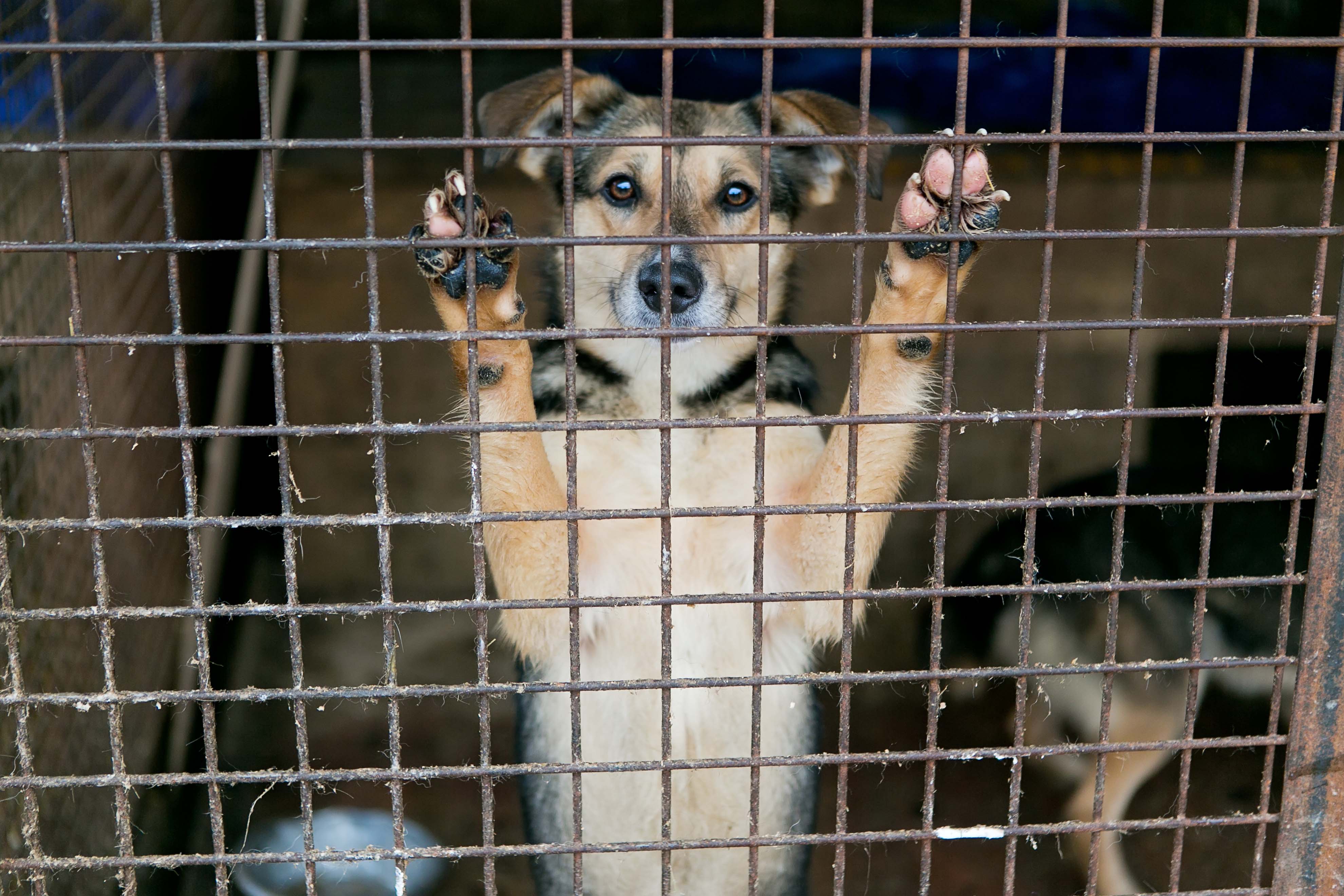 DogRescues board members as well as our travelers continuously travel down to our shelter in Romania for meetings with staff, veterinarians and evaluations of the dogs in our shelter. We have all seen the animals' life situation and the tough everyday life these animals are exposed to. We are all united: "We can't sit passively, we want to make a difference".
DogRescue uses external accountants and auditors to ensure objectivity and reliability in financial reporting. The DogRescue Association's Board of Directors is also obliged to take into account the confidentiality of all dog owners, all dogs and all matters concerning an individual, adoption or other association.
Cooperation
In Romania, DogRescue Sweden collaborates with the organization Dog Rescue Romania, which has a fence in the middle of Bucharest that includes about 250 dogs. Dog Rescue Romania also has a larger clinic also located in the center of Bucharest center with room for about 50 dogs. It has also taken over responsibility in the fence Lacu Sarat located in Braila where 500 dogs risked being killed by regulatory authorities. The collaboration began at the end of 2015 and this collaboration includes contacts with both England, Germany, Norway and adopters and various organizations there.
Dog Rescue Romania also performs vital castration campaigns every month where the Romanian people are given the opportunity to castrate their animals and castrate on the homeless animals living in misery on the street to reduce the stock and thus the suffering of these unwanted animals in the country.

The collaboration will be developed and deepened to improve both for the animals in Bucharest as well as in the two fences where we jointly raise the standard in both the fence and the clinic.
attitudes
Influencing, thinking and planning leads to changes in both humans and animals - this has certainly happened in our previous collaboration in Medgidia. There are still animals on the streets there but from being about 30.000 animals to reducing to about 300 is a good improvement. Changing attitudes takes time but somewhere you have to start .. As soon as the opportunity is given you are from Dog Rescue Romania and inform in schools, markets and in various events where we also see good results on the change in the view of animals as living and feeling individuals.
territories
The street dogs live in "areas" / territories which can mean many different things. Romania has since the 1980 century, when dictator Nicolae Ceaușescu banned pets indoors which resulted in all animals being thrown out into the streets, becoming a society where animals and humans live side by side but not together. This has meant that animals build up various invisible territory across the country, where animals are usually not welcome. It creates a fight between dog groups and the result is a tremendous suffering for the weak animals and that people are bothered on farms and on the streets of the cities. Because of these areas, the dogs' territory, you have to start in a base area with TNR and expand it so that you can catch every animal and castrate / vaccinate them to get control of the area's animals. The animals are noticed in the ear with a so-called tag when they have been castrated.
Our vision and hope is that the number of dogs will decrease in all municipalities and country ends through the "mouth to mouth" method, that people realize that TNR is the only solution for both dogs and people and we plan information in schools. Through all our meetings with big and small people we want to change the attitude towards animals and life. Our hope is that TNR will in the long run create a better life for the people as well.
Feathered
DogRescue also wants to convey and describe to municipal fences that they can improve a lot for existing dogs. They should collaborate with organizations working with the TNR method. As it seems today, the animals are caught which are easy to catch and in "best" cases the dog survives all the way to the municipal fence. Since this animal husbandry is not well-paid work for the staff, these municipal fences are in very poor condition. We want to help improve them so that they are also bases in TNR management. The improvement we hope will happen is that everyone works in the same way, both municipal fencing and non-profit organizations, and that we work for a solution that causes the least suffering for these abandoned animals.
You can immediately see if the municipality is a good municipality or not by visiting their animal fence. Unfortunately, these animals are often used as a cover for other businesses in the area so collaboration is something we strive for. Our goal is that if you find deficiencies, the time may be booked with the mayor who will see to it that there is an improvement. One example is the fence in Bio Baza, where the animals were killed on treadmills in a cruelly cruel way. Through documentation, evidence was collected and because of that material the fence was allowed to close the spring 2011. Unfortunately, this is about big money for people in a significant position and at the end of 2011, the death fence opened again. They still have their eyes on it and we hope it doesn't happen again.
We want to be part of the solution, not part of the problem. We believe that anyone who sees fences and animals that feel bad in the fence and in life due to ill-treatment should also report these sites to the authorities after evidence (photos, sound recordings, interviews) has been collected. The law in Romania says no healthy animals can be killed and we never give up the animals, never! We also usually inform people that municipal fences belong to them by paying taxes for these animals to be treated with dignity. We therefore urge everyone to claim their fundamental rights as community citizens in a municipality.
Castrates TNR
We work together with Dog Rescue Romania in various TNR projects, which means that you capture the animals in an area, castrate / vaccinate them and release them in the same area. Animals of a weaker nature that do not succeed in that environment are included and allowed to stay in the fence. It may be animals that have had family and been dumped. They get ostracized and often starve because they can't fight other dogs for the little food that can be found. Animals that are neutered are always labeled in the ears so that they can be easily distinguished from the un-neutered. As participants in TNR projects, you visit the area frequently and pick up all the animals that have joined the herd and are neutered / vaccinated and put back. In this way you keep the flock together and the area in harmony. This area is a so-called resource area, an area where there is food / resources. All animals, even the shady ones, are trapped.
Why these programs take time is because many mayors are urged to clean up for example, for example. popular elections or major sporting events. Then these dogs are collected in communal fences by dog ​​hunters, and the area becomes empty due to mass killings and shortly thereafter uncastrated animals move in from other areas and you have to start over with TNR. But this way (TNR) of managing a population of 3 millions of animals is the only lasting way to get control of the number of animals which then decreases in a normal process (TNR) number of animals on the streets. It has been established by WHO.
vaccinations
We also want to help the public in Sweden and Europe gain knowledge that allows us to all fight prejudice and start working on different solutions together. By way of example, the ticks that are previously located in Romania and around the Mediterranean are heading up north as our climate changes. The climate change that is happening makes us warmer and then these ticks are very comfortable. We wish that knowledge of these insects and diseases could be present instead of occurring in the Nordic countries. Unfortunately, these diseases can come from smuggled animals or imported animals.
Dogrescue believes that no dog should enter Sweden without a comprehensive vaccination program, for the sake of the dog! The program we carry out in Romania includes vaccination against puppy disease, parvo, hepatitis, rabies, leptospirosis and parainfluenza. All dogs that come to Sweden have also been tested negative for gardia, leishmania, Brucella canis, ehrlichia, babesiosis and heartworm in Romania.
This means that since we do not yet have some of these ticks, other parasites and diseases in Sweden, we should let people with the knowledge of these treat the animals on the spot. It has been found that this knowledge is not so often found in Sweden, which means that it also takes longer before you find the type of disease / parasite that the animal is affected by when it has come to Sweden. In the worst case, it can cause the animal to die in something that might have been cured with a month's penicillin cure.
Puppies are more difficult to vaccinate because vaccination is not safe because the puppies in these countries do not have the same immune system as the puppies that have received good feeding from the beginning. That is why, just like the National Board of Agriculture, we think it is a shame that we have to follow the EU directives and lower the age of the introduction of puppies and remove the test for the dwarf bandworm, but we as an organization still do these studies and extensive vaccination programs for the animals.
information campaigns
We aim to inform schools in the long term about attitudes and animal husbandry in schools, but we also want national programs. Among other things, they will then be informed of sterilizations and appropriate leashes and necklaces that do not harm the animals. The students then go home and tell the family and after the information visits, we know that parents call and express a wish that we sterilize their pets. We see and hear that attitudes have changed and that both adults and children see the animals as members of a society.
An abandoned dog gets a life in Sweden
Because we visit the fence several times a month and thus know that many dogs need to get there, the space there must give way to more vulnerable animals. Therefore, we have a small-scale business of adoptions. These animals are ambassadors for the animals in Romania and they also spread knowledge in Sweden, but also in Europe about the animals' vulnerable situation in Romania. After months of follow-up by our veterinarians, we then look for the right family for the right dog. It is our endeavor and our goal to give the animals a good life in Sweden and then they must also end up right. When the animals come to Sweden, we as an organization follow up with just follow-ups through a contact person that every animal and family gets. It gives the new dog owner confidence in their choice of dog and we can help / be at hand if thoughts or questions exist. Our animals are much loved by us who work with the animals and we want them to have the best when they themselves have not decided to be born in the "wrong" country. All animals that come to Sweden are neutered and vaccinated in the TNR program as we do not support the breeding of these animals.
Political work
We are also working to influence at a higher level through lobbying with our Swedish politicians, EU parliamentarians and by trying to bring about more changes than the one we got in October 2011, WD 2011, a proposal that was voted through in the EU and which gives including these stray rights in Europe. They are now pets, protected by law.
DogRescue Association
September 2013